Turn your research into a startup.
In our Pre-Incubation program, we assist you in validating whether your research has market potential and how you can turn it into a startup, into a business!
Registrations are already open.
Registrations are open for Avança Café
If you're interested in innovating in the coffee production chain, this is your chance! Registrations for Avança Café are open until September 8th, and they are free. Moreover, compete for a total of R$ 39,480.00 in prizes, distributed among the first, second, and third places!
We are UFV's Innovation Agency!
We promote the creation and development of new businesses and technology-based companies, the dissemination of an entrepreneurial culture and innovative technologies! Together with the academic and business environment, we carry out interaction between companies, the government, UFV and other partners in the innovation ecosystem, to contribute to social development.
Come and meet tecnoPARQ UFV
The fourth edition of "tecnoPARQ in Synergy" was an event that promoted interaction between companies linked to the tecnoPARQ entrepreneurship ecosystem and large companies and relevant names in the technology market.
An environment of entrepreneurship and innovation, linked to the Federal University of Viçosa (UFV), that promotes the creation and development of technology-based companies, regional development, income generation, and qualified job opportunities.
As an international innovation environment, tecnoPARQ fosters interaction and networking among the academic community, businesses, government, investors, and society to promote technological innovation and the advancement of science.
Here, technological innovation and business thrive!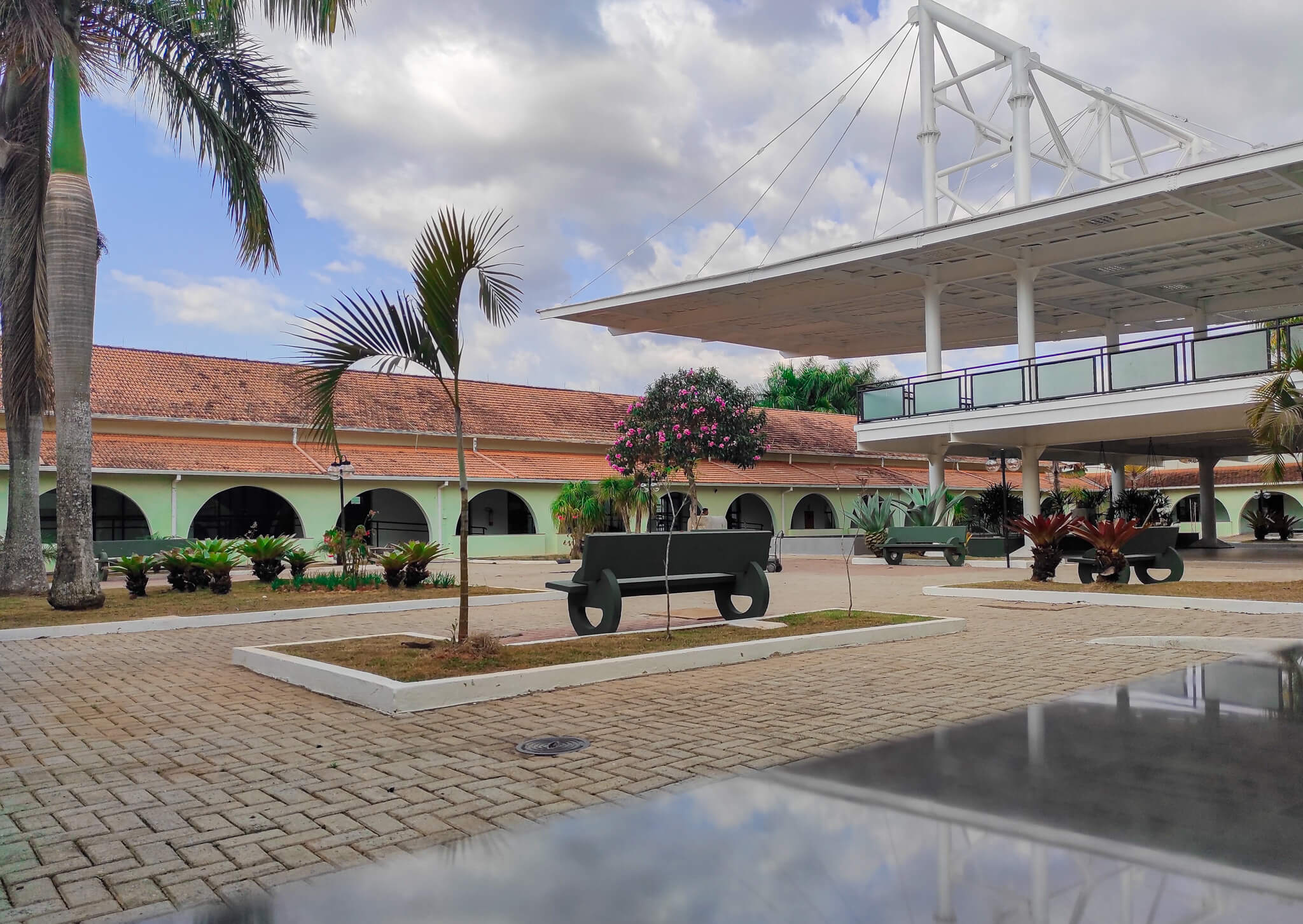 Desenvolvimento e Inovação
A unique environment full of innovation and entrepreneurship for technology-based companies and research and innovation centers.
New entrepreneurs with a technology-based business project find the necessary support in tecnoPARQ to develop their managerial and administrative skills, as well as guidance, consultancy, and advice that facilitate the introduction and development of the company in the market.
Having participated in the incubation program at tecnoPARQ, I consider it a watershed moment not only for Código Font but also for my career as an entrepreneur and professional. I received assistance whenever requested, always from highly competent and qualified individuals who helped with the challenges of the entrepreneurial journey. I am deeply grateful to the park and, especially, to all the staff who assisted me during this incubation period.
Over the 13 years of Ecosoluções' existence, we have realized how fundamental it is to be part of an environment of innovation and knowledge exchange that occurs within the TecnoParque. This initiative has provided us with access to technological resources, collaborative spaces, and networking opportunities with professionals from the Federal University of Viçosa and other institutions. It has also allowed for exponential growth and acceleration in the development of the sustainable solutions we offer.
The incubation of Gênese was the period during which the company focused on its essence, worked on its strengths and weaknesses, and consolidated its pillars to assert its existence in society
tecnoPARQ is a disruptive initiative that transforms companies and lives. Its impact is both local and global for all that it provides. Choosing to participate in the selection process and subsequently becoming a resident company in the park was one of the best decisions I made for our company. tecnoPARQ is a fundamental part of our story!
"Recombine Biotech's participation in tecnoPARQ has greatly contributed to the growth of our company. It keeps us immersed in an innovative environment that combines connections with various relevant actors and facilitates the exchange of experiences. Additionally, tecnoPARQ provides us with administrative support and specialized mentorship that assists in structuring and maturing the business, as well as in the development of teams, providing the pillars for business success."